Our Dice Tower is live on Kickstarter April 19-May 20!
The Single Decker Card Caddy is just the beginning of our exciting product line. We successfully funded the production of the Doubler Deckers AND a combo Storage Box and Connector package.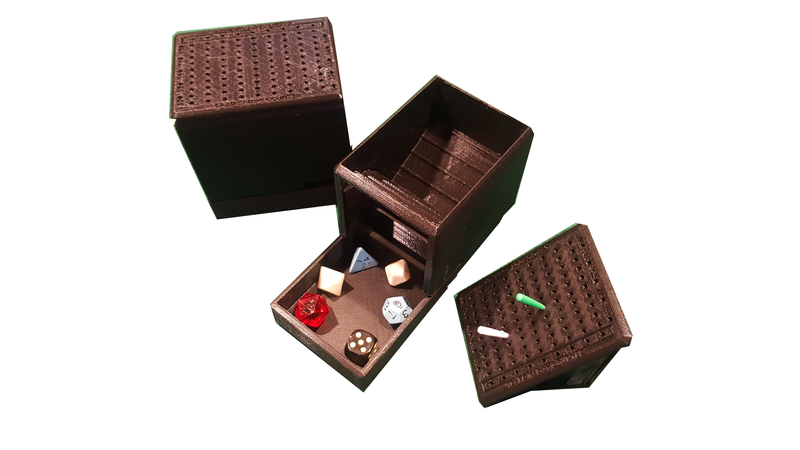 Our Citadel Dice Tower is Mobile, Modular and Multi-purpose, just like all of our products. When closed, it keeps your dice and other accessories safe, and then turns into a dice tower when you're ready to play. The tower helps ensure a fair roll everytime, as well as keeping those dice from knocking into the game board or off the table. AND, the lid and door of the dice tower form a peg-and-hole style score pad with storage built in for your pegs! AND, it's modular so you can mix and match multiple dice towers to stack them up or create custom configurations that combine or split your dice rolls!

You can check out our previous campaigns here and here