There's a lot of stuff in this map: trails, camping, fishing, historic sites, parks and MORE! 

There's more information on all the points in the map
here
Check out my
YouTube channel
for video tours of trails and other Garrett County spots!
I've also set up an
online version
of the map through Google Maps so you can access links for more information and get navigation to your next adventure!
Check out my
personal website
for detailed tables of all the information and draft copies of the map you can download!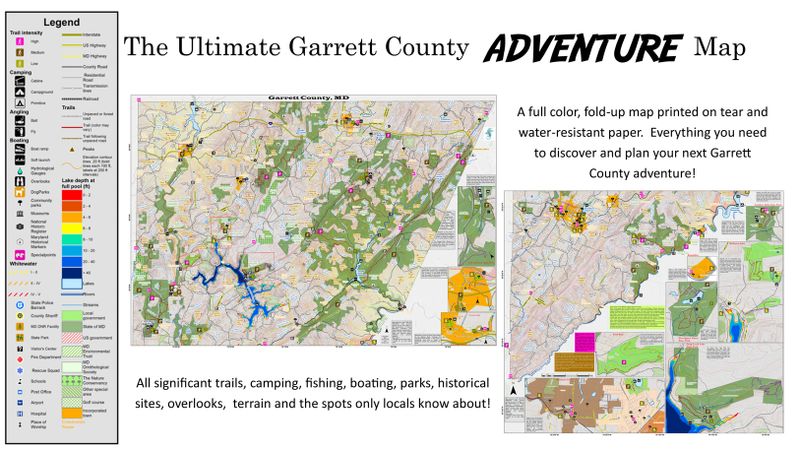 Discover and plan your next Garrett County adventure with our new map! The Ultimate Garrett County Adventure map is a fold-up, full color, double sided map printed on tear/water resistant material.